Y'all….
…I had to make some big decisions a couple of months ago. BIG. Like, the-future-of-Trillium big.
Many of you have been following along on my Trillium journey for many years, some of you since way back in 2013 (love you!) You know that I closed my school in 2018 to live a semi-retired life and enjoy my online projects as a hobby. Well, this online hobby has kept me busier than I expected, but it's been a lot of fun. I've enjoyed collaborating with friends (old and new) to create new printables, courses, memberships, and events. I've loved the back end of making this all happen by handling the tech and the workflows and systems (I love me some systems!) I even had a good time going into hyperdrive like all of you during the pandemic!
Then in January I got an email that started to change everything.
The platform I use to host and manage all my online courses, Teachable, announced that it was going to begin collecting and remitting sales tax on all purchases.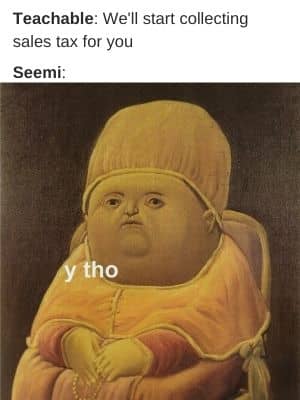 On the face of it, this doesn't seem like a big deal.
But it is
a
big
deal.
A significant percentage of you are tax exempt. And Teachable offered no way to turn off tax collection for certain buyers. This meant that I'd have to come up with a whole new system of taking tax exempt orders and sending out access links so buyers could set up their accounts on Teachable.
As I said, I love me some systems, but this was going to be a doozy of a system to set up. Not only would I have to figure out the process on the buyer's end, but also the payouts for the course presenters. Until then, Teachable had managed it all and everything was automated. No longer.
Now there were going to be many more moving parts and lots of manual steps.
Let me take a step back here and tell you something you may not know:
I don't have any employees. It's just me, I do everything here on the back end. I do the tech, the marketing, the emails, the billing, the graphics, the videos, the creative, the social media. All of it. I get some occasional help for one-off projects, friends I collaborate with create the course and printable content, and my partners for HOKA and P2P manage those programs but the rest is pretty much me. All those times you sent an email to "the Trillium team", "to whom it may concern", "Trillium office" etc…. yup all me. Trillium is not a big ol' company or organization. It's a thing I do on my laptop with my friends because it's fun.
But now, faced with creating a new system that could not be fully automated, I had to do some soul searching.
Should I…
…create a new system and put in the extra hours every day to make it work ??
…tell my tax exempt buyers they were out of luck and should go elsewhere for their professional development needs ?‍♀️coz #iaintgottimeforthat
…hire help ?
…accept that Trillium had a good run but I'm done now and want to live that slow life I keep talking about ?
Y'all, that last option was looking reeeeally good to me in March.
But
I decided I should choose to grow instead of shrink. If I had to overhaul my systems, I figured I'd better create a system that would allow me to keep offering Trillium's resources and have a slow life.
So here we are. It finally happened.
I hired help. And I'm not done hiring.
Allow me to introduce you to the amazing people who are going to keep Trillium alive: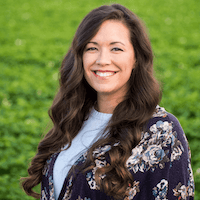 Candace Barnard
Candace is going to be the main person you will likely hear from. She has spent the last month getting familiar with all my various systems and tech tools and will soon know more about how Trillium works than I do ?She is AMAZING. Next time you send an email to support@trilliummontessori.org, you can address it to Candace.
Candace loves hanging out with family and as a self-proclaimed chef, cooking creative and nutritious meals is her favorite pastime. She also wants to save time doing it because efficiency. is. her. jam! Just ask her about the monopoly her instant pot has in her kitchen. In fact, the next time you email us, ask her about her obsession with the color purple, being a farmer's wife, and -er- pineapple on pizza ??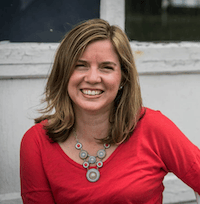 Danielle Levy
Danielle is our Integrator. She's basically the wizard who's going to make sure I graduate from treating Trillium like a hobby to treating it like a real business without losing my mind.
With a background in marketing operations, Danielle has experience in the traditional business world, as well as the online entrepreneurial space. An Integrator at heart, Danielle believes in helping small business owners build a trustworthy ecosystem of team members and creating systems that allow businesses to run efficiently and grow. As the mother of two energetic boys, Danielle understands the balance of being both a hockey Mom and a successful entrepreneur.
I mean, how could I not get her on board to take care of operations around here?
Maybe You?
What do you say? Want to join the team? We're going to need a few more hands on deck to manage all the admin tasks that have been piling up. At the moment we're looking for someone who can support Candace as a virtual assistant. Check out the job description and requirements here and please apply if it sounds like something you would like to be a part of! This is a part-time contractor role. Danielle will coordinate the hiring process and she will follow up with you if your application is a good match for our needs.
So what's next? I'm getting kind of excited about finally having time to work on some of the projects that have been languishing on my to-do list for a while… and taking naps.
Thanks for reading!
-Seemi