---
Hello Everyone!
The Hands-On Kids Activities Club (HOKA) is open! We are accepting new members through February 25. (Already a member of HOKA? You do not have to sign up again.)
What is the Hands-On Kids Activities Club (HOKA)?
HOKA is a monthly subscription for preschool/Montessori educators where you get a curated collection of printables to help make your curriculum planning and rotations easy. (The printables are not a sequential curriculum to teach language and math skills.)
HOKA was founded by my friends Katherine and Yuliya in August 2018. The team now also includes me and Ashley Speed from Diamond Montessori.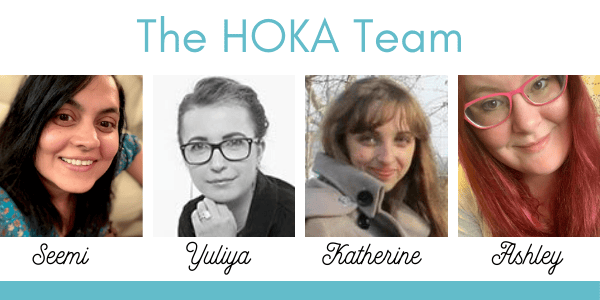 Yuliya
Yuliya lives in the Netherlands and has two kiddos of her own who she has been raising in a Montessori inspired home. She creates unique hands-on activities and printables for preschoolers. You can learn more about Yuliya on her blog at welcometomommyhood.com
Katherine
Katherine is the genius behind I Believe in Montessori. She is based in the Ukraine and is a trained Montessori teacher. She designs resources specifically for the Montessori 3-6 classroom.
Ashley
Ash is our resident book, art, and diversity/inclusion expert! She is an AMI trained Montessori teacher and creates unique resources that you will not find anywhere else. She is based in Canada and has a little preschooler of her own. She writes our monthly book list and creates the artist unit study and art project for the club each month.
Seemi
That's me, hi! I have 20 years of experience in Montessori and now I create a range of resources for education professionals. I create printables that work in Montessori and traditional preschool settings. I live in North Carolina, USA.
Since the club was founded, our mission has been to help our members create engaging learning activities for their preschoolers while saving time and money.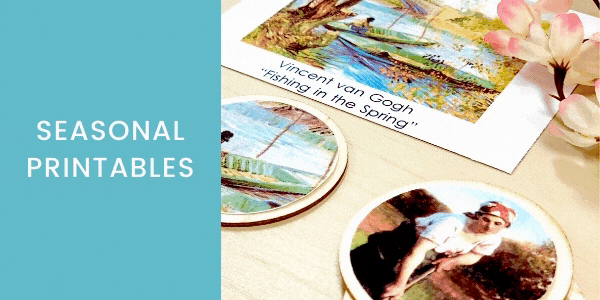 Valued at: $120+/month
$250/yr or $27/month
Depending on your location, tax may be added to your total
Accepting New Members: February 22-25, 2021

Each month, members receive the following as part of their membership:
Seasonal printables for the month
Unit studies printables
A planning guide to help you plan non-printable activities for other areas of your classroom
A curated book list and supplementary shopping list
A monthly art appreciation study
Surprise bonuses!
From club member Debbie Long:
"My time is precious (just like yours 😊), and looking for quality materials designed for Montessori EC classrooms is time consuming. Making my own is also time consuming. After watching Seemi's materials video and taking stock of what I desired for my classroom shelves, I decided to invest in the club for a year. Here we are over a year later, and I am sold… This club is great for new educators, seasoned educators, homeschool parents, and grandparents looking for activities to share with their grandkids . . . Basically anyone who enjoys helping children learn!"

This club is:
✅ A simple way for you to get a library of seasonal and thematic printables every month for one low price
✅ A community of 800+ educators who work with 3-6 year olds
This club is NOT:
🚫A subscription box service: you will not be sent anything in the mail
🚫A curriculum: these activities are designed to enrich your regular curriculum, not replace it.
🚫A Montessori program: most of these resources will work great in a Montessori setting, but are NOT designed exclusively for Montessori
Got questions? Check out the FAQ on the signup page. If you don't find your answer there, please contact handsonkidsactivities@gmail.com!
We hope you'll join us! Sign up http://hokaclub.com.
-Seemi
---
Need help with HOKA?
Contact: handsonkidsactivities@gmail.com